IQRA Educational and Charitable Trust
About The Trust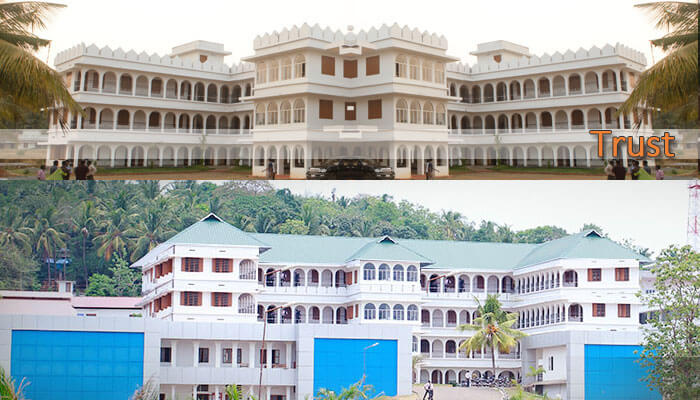 MCET is promoted by the IQRA Educational and Charitable Trust. The members of this foundation are eminent personalities from various walks of life. Shri. K.S. Hamza, a well known educationalist is the Chairman of the Education and Charitable Trust and also the chairman of the governing body of the college.
The IQRA Educational and Charitable Trust have dedicated itself to the cause of knowledge empowerment, with special focus, on technical education for the socially and economically backward communities.
In the light of this, MCET was established in 2009 with sanction from the Government of Kerala and affiliation from University of Calicut after approval from AICTE, New Delhi.
MCET is not the only institution under the IQRA umbrella— ARAFA Charitable Trust is a sister concern of IQRA and its main concern is education — Empowerment of knowledge to the under-privileged sections of society– The Arafa Charitable Trust works with a dedicated purpose to achieve this ever expanding visions. Hence it has the following educational institutions under it.
Arafa English Medium School
Arafa B.Ed College
Activities of the Trust
For last decade or so IQRA Trust has been involved in charity work by helping deaf, dumb and blind children. The trust has provided practical assistance by providing much needed physical/sensory specialist equipment to deserving children in Pakistan and India. IQRA helps disable children and special schools by providing them facilities and equipment like Braille Quran, Audio Library, Computer labs, Science labs, Physiotherapy Equipments, Wheel Chairs, Therapeutic Massagers, Hydro Collator, Standing Frames, Occupational Therapy chairs, Physiotherapy Balls, Braille and Audio Visual Equipments, Educational Tapes and CDs, etc