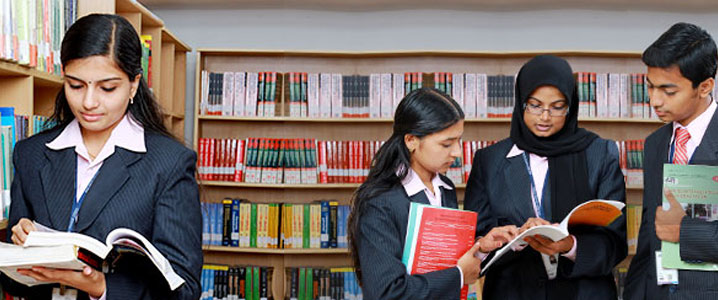 Library
Taking into account the fact that one's intellectual development solely is the decisive sublimity of acquaintance MCET College Library devotes a breathing space for spiritual education. The library presents ample variety of campus and teaching assets that can aid our students and faculty attain a high altitude of achievement on campus. Digital Library facility is also available Library is dedicated to rendering quality service and an impeccable collection of resources to help the mission, goals, educational, and research needs of students, staff, faculty, and administration.
MCET library has the whole thing that you require to perform your education. Our friendly staffs will aid you to seek all requisite information. We have a rich assortment of more than 45,000 volumes of text books, associated to all disciples.
The library is well reserved and maintained with 100 national and 8 international journals. A unique display area is provided, which displays the commencement of new arrivals. Luxurious academic areas and conversation rooms are also present.
What We Aim To Deliver
In order to guarantee the obtain ability of books to the students.
In order to eradicate the incompatibility of the capacity of books in the course of stock authentication
The library is so spacious that it can accommodate more than 150 students at a time. It comprises of group study areas with distinct reading rooms for staffs and students. The vast information and the amazing resources can be easily gained with its all embracing organization and systems. In case if one need photocopying, printing, mailing – the MCET library assists you precisely for the same.
Our Belief
We believe to create a complete gathering of information that is helpful for each be it the staffs or the students of our firm. It also makes sure that the students are in pace with the past and the present information's occurring around them. The whole library is perfectly lighted up and comfortable seating arrangements are provided to students.
Working Hours:
Monday to Friday : 9.00 A.M. to 5.00 P.M.
Saturday : 9.00 A.M. to 3.00 P.M.