Harmony in Education: Malabar College of Engineering & Technology Hosts PTMA Meeting, Unveils New Committee, and Initiates WhatsApp Group
Posted by

Date

November 18, 2023

Comments

0 comment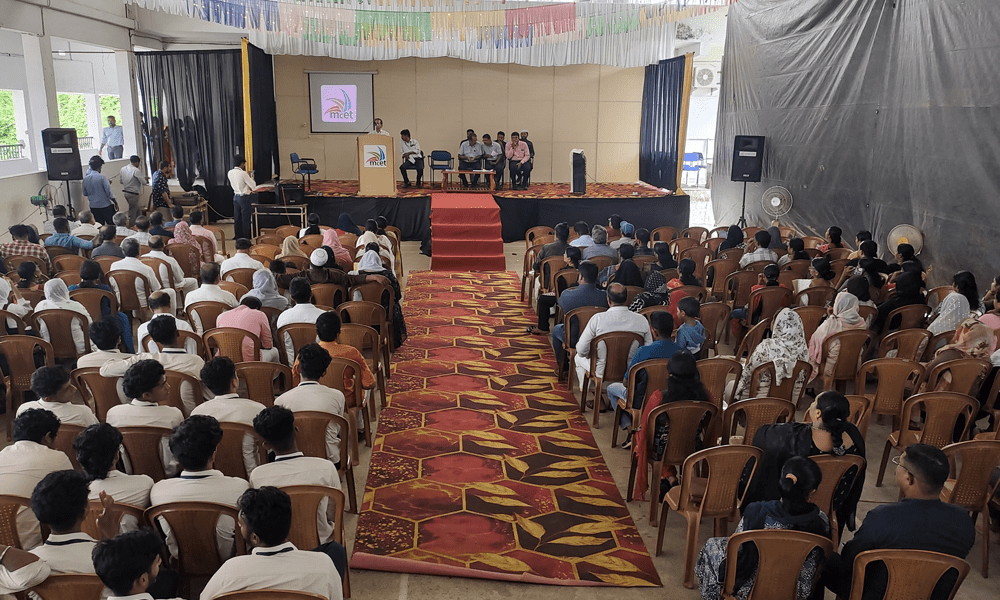 Desamanagalam, November 10, 2023 – In a collaborative effort to fortify the bond between parents, teachers, and the academic community, Malabar College of Engineering & Technology conducted a proactive Parents Teachers Management Association (PTMA) meeting on November 10, 2023. The gathering witnessed enthusiastic participation from esteemed college dignitaries and engaged parents, marking a pivotal moment for constructive discourse.
During this event, a dedicated PTMA committee emerged, comprised of passionate individuals dedicated to enriching the educational journey for students. This newly formed committee is poised to serve as a conduit for effective communication between parents, teachers, and the college administration, ensuring a comprehensive approach to student welfare.
In embracing contemporary communication tools, the committee inaugurated an official WhatsApp group designed for seamless and efficient discussions. This digital platform will play a crucial role in facilitating timely updates, official announcements, and transparent discussions among all stakeholders.
A key highlight of the meeting was the interactive session focusing on students' progress cards. Teachers delved into a meticulous review of past exam results, fostering an open dialogue that provided valuable insights into individual student performances. This collaborative approach sets the stage for concerted strategies to nurture academic growth.
The PTMA meeting exemplifies Malabar College of Engineering & Technology's unwavering commitment to cultivating a supportive educational environment. Here, the collective efforts of parents, teachers, and administrators converge to shape the holistic development of every student in Desamanagalam.