MCET Campus Recruitment Drive 2023 Propels Final Year Students into Coveted Roles at Top Multinationals
Posted by

Date

October 12, 2023

Comments

0 comment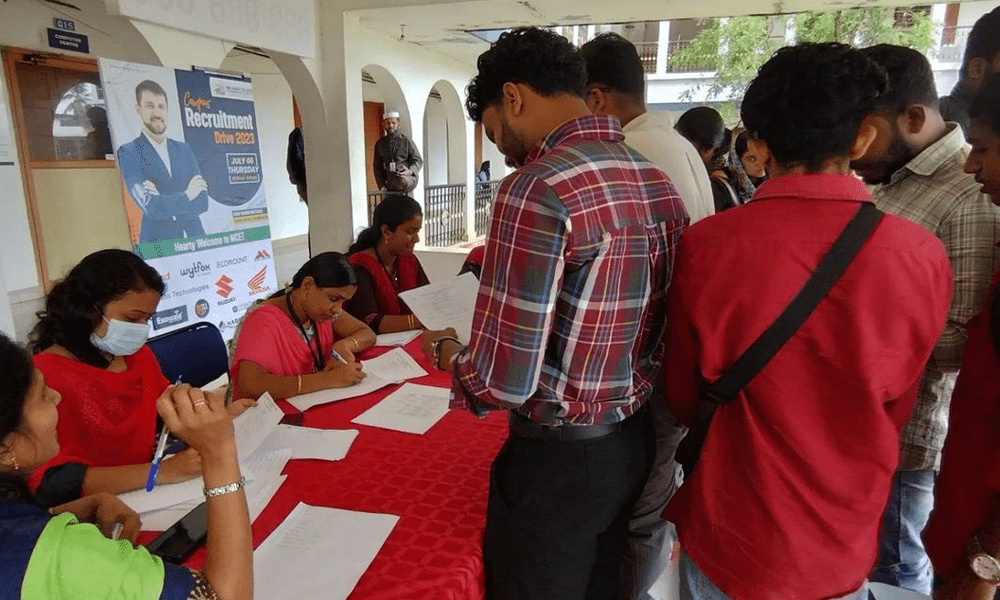 Malabar College of Engineering & Technology (MCET) successfully conducted its highly anticipated Campus Recruitment Drive 2023, heralding a new chapter for the final year students as they step into the professional world. The event, graced by over 30 esteemed multinational companies, witnessed an impressive turnout of final year students eager to embark on their career journeys.
A remarkable achievement was noted, as more than half of the participating final year students secured lucrative positions in these multinational corporations, reflecting the quality of education and preparation they received at MCET.
During the farewell party for the final year students, College Chairman Mr. K S Hamza played a pivotal role, personally distributing the coveted Job Offer Letters to the successful candidates. The atmosphere was charged with excitement and emotions as students celebrated their accomplishments and looked ahead to promising career prospects.
The active participation of industry giants in the campus drive underscores the trust and recognition MCET holds in the corporate sphere. The college's commitment to providing a conducive platform for students to connect with prospective employers and showcasing their talent was evident in the success of this recruitment drive.
MCET continues its dedication to fostering academic excellence and ensuring its students are well-prepared to excel in their chosen professions, marking yet another triumph in preparing the leaders of tomorrow.