MCET IEDC Students Shine at IEDC Summit 2023, Trivandrum CET Campus: A Confluence of Innovation and Entrepreneurship
Posted by

Date

October 12, 2023

Comments

0 comment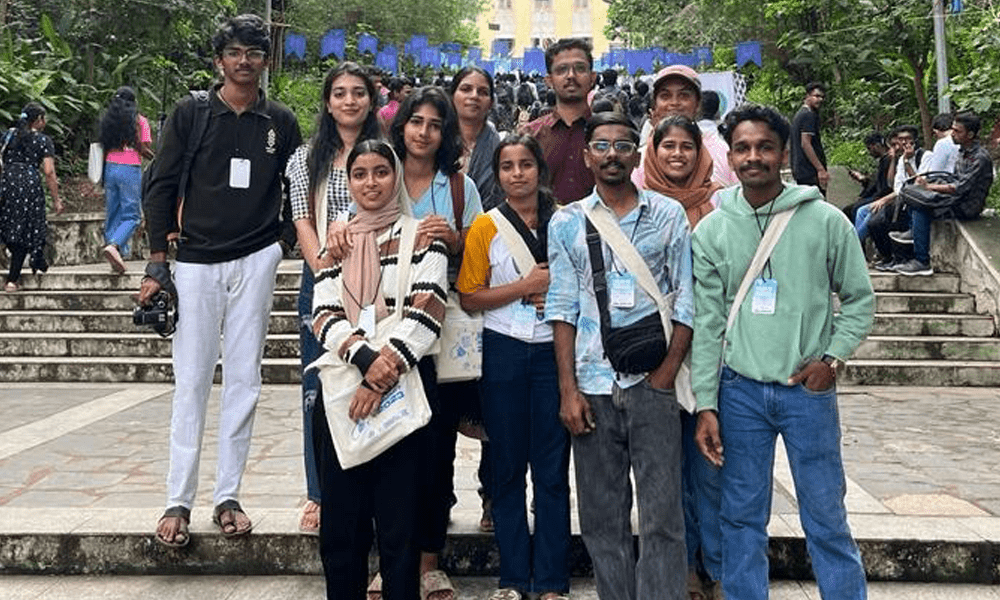 A delegation of bright minds from Malabar College of Engineering & Technology (MCET) participated in the IEDC Summit 2023, held at the Trivandrum Campus of the College of Engineering, Trivandrum (CET). The summit, a congregation of innovators and aspiring entrepreneurs, provided an enriching platform for knowledge exchange and collaboration.
The MCET IEDC students were accompanied by the IEDC Nodal Officer, Mr. Muhammed Faisal, and Assistant Nodal Officer, Ms. Shilja A S. Their presence and active involvement added immense value to the summit, reinforcing MCET's commitment to fostering an entrepreneurial ecosystem within the campus.
The event featured interactive sessions, panel discussions, workshops, and success stories, offering valuable insights into entrepreneurship and innovation. The MCET students actively participated, engaging with fellow attendees and showcasing their innovative projects and ideas.
Mr. Muhammed Faisal, the IEDC Nodal Officer, commended the students for their enthusiasm and the exceptional projects they presented, highlighting the potential and creativity of MCET's budding entrepreneurs. This exposure is poised to nurture a spirit of innovation, motivating the students to carve their path in the world of entrepreneurship.
The IEDC Summit 2023 was a stepping stone towards fostering a culture of innovation and entrepreneurial thinking among the students, further propelling MCET into the forefront of educational institutions supporting and nurturing budding entrepreneurs.