Earns Scholarship
Posted by

Date

January 5, 2019

Comments

0 comment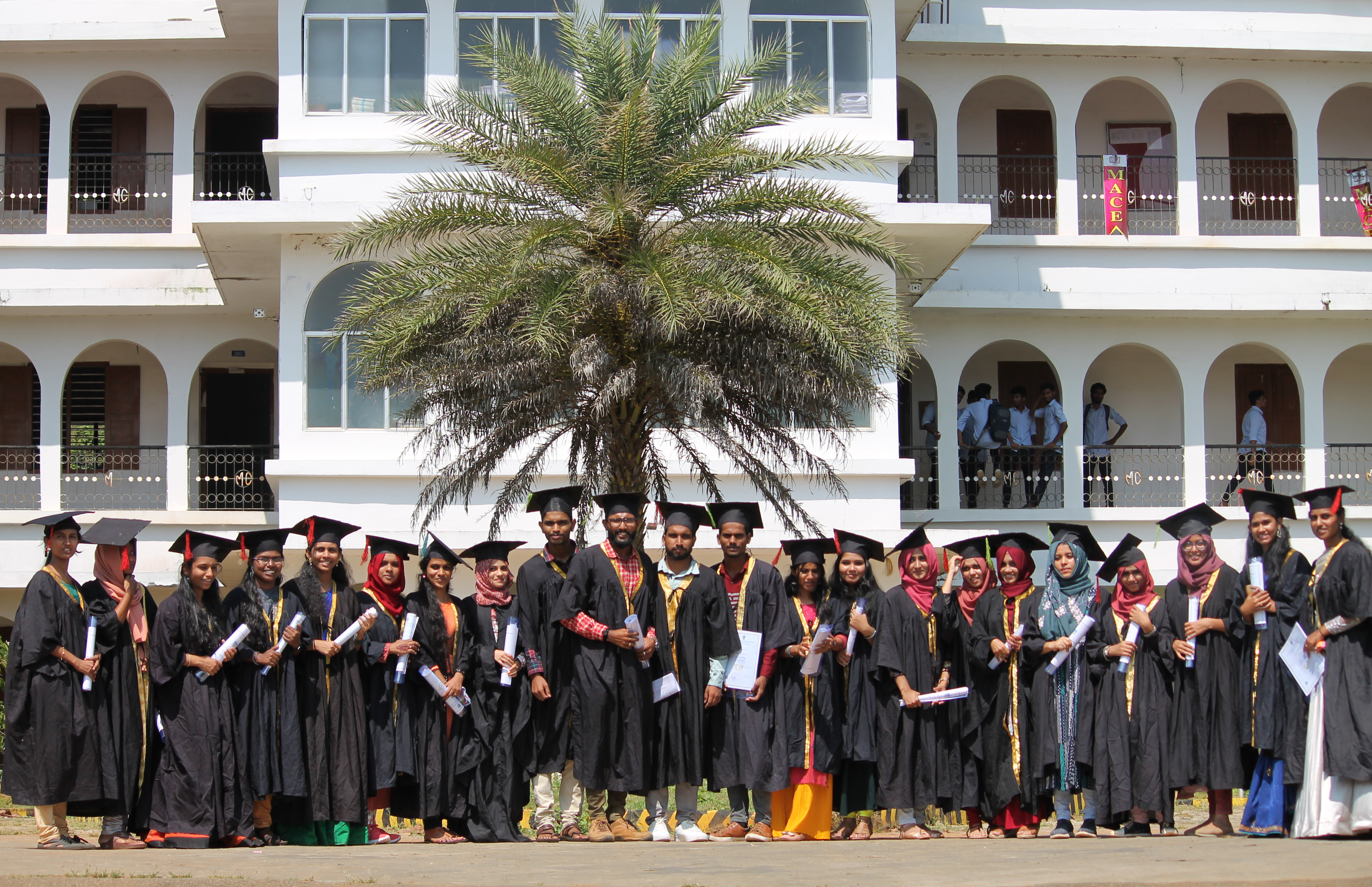 One of the biggest mistakes you can make when heading off to college is not tapping into the big wide world of scholarships out there. It's never too early to start applying for them, either — there are even some solely dedicated to kids still in single digits, believe it or not.  There are thousands of scholarships to apply to during these tender years and you can even begin your search right here, and you'll find a list of matching scholarships for you to take advantage of.
There's a lot to take in there, we know. But let us give you a few tips on how to make it easy. And why you shouldn't pass up applying for scholarships. Even if it means dedicating part of that precious time known as "the weekend" to doing it.
The Need-To-Know Stuff
First, it never costs you anything to apply to scholarships. If you're being charged for something, X out of that browser and move right along. It's not a legit opportunity — because, hey, the whole point is to reduce the amount of money it costs to go to college. Paying to apply for scholarships kind of defeats the purpose, right?
Secondly, they're often quite easy to apply for. Some require you to be a certain ethnicity or from a certain area. Others will require essays, but they're typically fairly short. Larger sums may come with some extra grunt work, but when you're looking at a scholarship worth thousands of dollars, that doesn't seem unfair. One of your contentions may be that some of the scholarship awards seem pretty small compared to your hulking tuition bill, but future-you will wholeheartedly thank teenage-you for that extra money that, one, won't be accruing interest on a student loan and, two, you don't have to pay back. Trust us on that! If we could go back and tell pre-college us anything, it would be to apply to more scholarships.
How to Begin
Getting started isn't difficult, and you should set an achievable pace for yourself. Whether that's applying to a single scholarship every month or each week is totally dependent on your workload. Once you've decided how many you want to apply to, start making a list. Open a Google or Word doc, or even grab an old fashioned pen and paper, and and keep track of the scholarships you think you should apply to. Write the full name of it, where to find the details, and then, most importantly, the due date.
Choosing scholarships to apply for doesn't have to involve complex mathematical equations — at least not if you don't want it to. In fact, starting off by applying to ones that praise your hobbies is never a bad idea. There are scholarships for poets, for entrepreneurs, for community service leaders, for artists, photographers, and much, much  more. Starting off by tapping into those hobbies means that you can enjoy the application process, and the organization or people determining who deserves that scholarship will feel your genuineness and passion for the topic.
MCET has established an Indo-Japan collaboration organisation for the manpower recruitment as well as for providing scholarship to meritorious student
Following are the scholarships for engineering students:-
1) AICTE Tuition Fee Waiver Scheme (TFW):
1) The scheme shall be applicable to all approved technical Institutions offering Bachelor Programs, diploma and post diploma program of Three/Four years duration.
2) Seats Up to Maximum 5% of sanctioned intake per course shall be available for these admissions. These seats shall be supernumerary in nature.
3) Competent Authority for admission shall be the same as for regular admissions.
4) Scheme shall be mandatory for all institutions approved by the council.
Eligibility Criteria:
1) Sons and daughters of parents whose annual income is less than Rs.2.50 lakhs from all sources shall only be eligible for seats under this scheme.
2) The waiver is limited to the tuition fee as approved by the state level fee committee for self-financing institutions and by the government for the Government and Government Aided Institutions. All another fee except tuition fees will have to be paid by the beneficiary.
Admission Procedure:
1) Under AICTE tuition fee waiver scheme, up to 5% of sanctioned intake per course shall be available for these admissions. These seats shall be supernumerary in Nature
2) The competent authority to effect this admission is the state Government or its designated Authority.
3) In the event of non-availability of students in this category, the same shall not be given to any other category of applications.
4) State Admission authority shall invite applications under this category, make a separate merit list for this category and effect admissions on the basis of the merit list so generated.
5) The institutions shall publish in their brochure and website the details of this scheme.
6) Competent Authority for admission shall submit a separate list of the students admitted under this category to the institute to which they are admitted for compliance.
7) A letter in this respect shall be issued by the competent authority for admission to each beneficiary student admitted under this scheme, and he/she shall not be allowed to change institution/course under any circumstance.
8) The institutions shall also display information regarding admitted candidates in their web sites for information to the students and other stakeholders.
2) Merit Cum Means Scholarship Scheme For Professional And Technical Courses CS Reward
A total of 60,000 scholarships will be awarded to the eligible students. The details of the scholarship reward are as follows
Both hostellers and day scholars will get the tuition fee of INR 20,000/- per annum.
The maintenance allowance of INR 1000/- per month will be provided to hostellers(for 10 months)and INR 500/- per month For day scholars (for 10 months).
Merit Cum Means Scholarship For Professional And Technical Courses CS Eligibility 2019
To avail of this scholarship, a candidate must
Pursue any technical or professional undergraduate or postgraduate courses.
Secured admission in the respective course on the basis of competitive examination. However, candidates who have taken admission without any entrance test can also apply but such candidates have to obtain minimum 50 % marks in the qualifying examination (12th / graduation).
Belong to the minority community which includes Muslim, Christian, Sikh, Buddhist, Jain, Parsi (Zoroastrian).
Have the annual family income not more than 2.5 lacs per annum.
How To Apply For MCM Scholarship For Professional And Technical Courses CS 2019-20
Following are the steps which aspirants have to follow to apply for Merit Cum Means Scholarship For Professional and Technical Courses CS
Click here to register online.
Fill all the requisite details asked in the registration form.
After clicking on the register button, you will get an OTP in your registered mobile number.
Verify your mobile number and start filling the rest of the application form.
After submitting the form, don't forget to note down your user ID/application ID and password for further correspondence.
The Documents Required While Applying Scholarship Scheme Are As Follows
Aadhar card
Income certificate
Photograph of the applicant
Bank details
Domicile certificate
Fee receipt
Institute verification form
Self-declaration community certificate
Previous year academic mark sheet
3) E Grantz Scholarship
The E-Grantz gateway only lists post-matric scholarship for the scholars belonging to SC, OBC, OEC and other economically or socially backward classes. The expense of financial help, given to students within these schemes alters based on an individual category and current educational qualification. Besides, with the help of this exceptional platform, the chosen students receive the scholarship reward directly into their bank account through Direct Benefit Transfer (DBT)
Note :
The fee is sanctioned once in an Academic year and paid to the institution's Account.
LSG is sanctioned once in a year, stipend and mess Charges are sanctioned are credited to a student's bank account
E Grantz Eligibility Criteria
The Scholarships/schemes given on the E-Grantz portal have pre-defined set of eligibility requirements that student need to fulfill before applying for it. These criteria are essentially based on your current educational qualification, residence, the class to which you belong and family earnings. The Highlights below show the complete eligibility conditions for the E Grantz scholarships. Depending on the accomplishment of these conditions, students can move ahead before apply for the same.
Pursuing post-matric courses approved by the university/board
Admitted under merit and reservation quota
Should be a domicile of kerala
Students who belong to the categories of Scheduled castes, other eligible communities, OBCs and other communities who are socially and economically backward including forward castes.
Whose attendances is not below 75% at the end of each month
Income Limit  
For students belonging to SC and OECs, there is no income limit
OBC category: for +2, degree courses and PG and professional courses the income limit is 1 Lakh
Other Category: for +2, degree courses and PG and professional courses the income limit is 1 Lakh
Visit the E-Grantz 3.0 portal to apply for the scholarship