Computer Science Department Objective
The objective of the Computer Science Engineering program is to hone technical skills demanded by present engineering professionals by rendering a sound technical platform and the required knowledge base. It adapts them to compete the challenges faced by today's IT professionals by exposing them to a new leading phase of research and creative education in Computer Science.
Computing Facility
The computing facility of the Department constitutes of a state-of-the-art network of computers with more than 230 nodes expanding over 7 separate labs running with Linux Server & Windows servers. Distinct alignment is provided to the staff at regular intervals for updating their wisdom and to absorb the up to date technological differences. The infrastructure of the Department incorporate classrooms equipped with modern audio video aids, tutorial rooms, well equipped laboratories, departmental library & seminar room and faculty offices.
Vision
To achieve excellence in the field of Computer Science and Engineering education, producing globally competent professionals with the highest standard of professional ethics and social responsibilities.
Mission
M1: To create an environment conducive to quality education in engineering and research.
M2: To enhance technical and professional competence by providing a learning ambience which enhance problem solving skills, leadership qualities and team spirit with ethical responsibilities.
M3: Evolve with the recent trends in industry to inculcate the spirit of entrepreneurship among students which helps them to emerge as promising professionals and entrepreneurs.
Statement PEO's
PEO 1: Graduates will accomplish professional skills with necessary technical knowledge in Computer Science and Engineering and be successful in their career, that will contribute technological and economical growth of our country.
PEO 2: Graduates will hold strong professional ethical values and demonstrate problem solving and design skills to solve engineering and social problems.
PEO 3: Graduates will have the ability to adapt with contemporary technologies and possess good leadership qualities and communication skills.
SPECIALIZATIONS
Cloud Computing –30 Seats
Cyber Security – 30 Seats
Our Faculty
Our expert panel understands our students requirements precisely and resolves their queries by providing them with the appropriate solutions making them feel at ease and soothing their worries in the most superior way thereby dwelling their minds with confidence to excel. Qualified and expert faculty and skilled supporting staff forms the core of the department. The majority of the faculty attained PG and Doctorate from reputed institutions. The staffs of the department have been a part of different academic bodies of Kerala University.
Trust
Since the time when department came into existence there has never been a need to look-back as our progress is in a steady manner and has been gaining the trust from people worldwide. The Computer Science Engineering Department of MCET molds young dynamic engineers who are well versed in both theory and practical.
It manages Additional programs, which include Paper Presentations, Technical seminars & Mock Interviews to adapt students for a career in the computing field. The Department proves to be child-rearing arena for budding professionals who can prove their presence and to develop a talent pool for numerous industries.
Our Aim
The primary aim of department is to maintain equilibrium in intellectuals as well as exploration. The students are provided with ample support to receive sound understanding of the core concepts. If one likes to solve a puzzle, then do not hesitate, Computer Science is just for you.
MCET makes each one adaptable to the dynamic changes of this world by providing them with the right education and guiding them to reach their goals. The Department of Computer Science Engineering has proved its worth over the years by making its students academically strong, socially active by making them aware of what is happening around them.
*Specialisation is provided by college / Competent authority
Department Staffs
Dr. A.N Nandakumar
Dr. S Hariharasudhan
Dr. C N Ravi
Dr. T. John Peter
Mrs. Mrudula K P
Mr. Unnikrishnan S Kumar
Mr. Ambarish A
Ms. Veena Nandanan
Mrs. Divya G
Ms. Mruthu A S
Mrs. Reshma V M
Mrs. Sameema I
Ms. Aparna Mohan
Mr. Manu G Thomas
Mrs. Linny Sunny
Mrs. Linta A T
Mrs. Ramya Raj
Mrs. Shamna P
Ms. Shahana Samad
Ms. Nufaila Thasni
Mr. C. Arun
Our Alumni Speaks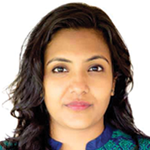 കമ്പ്യൂട്ടർ സയൻസ് എഞ്ചിനീയറിംഗ്
ഇത് കമ്പ്യൂട്ടർ യുഗമാണ് ഏറ്റവും കൂടുതൽ പേർ പഠിക്കുന്നതും ഇതുതന്നെ. എന്നാൽ അനുദിനം വികാസം പ്രാപിച്ചു കൊണ്ടിരിക്കുന്ന കമ്പ്യൂട്ടർ സയൻസ് മേഖലയിൽ പ്രാവീണ്യം തെളിയിക്കാൻ പരമ്പരാഗത പഠനം കൊണ്ട് സാധ്യമല്ല. സയൻസ് ആൻഡ് ടെക്നോളജിയുടെ ന്യൂതന സങ്കേതങ്ങളായ ക്ലൗഡ് കമ്പ്യൂട്ടിംഗും സൈബർ സെക്യൂരിറ്റിയും ബിടെക്കിന് ഒപ്പം സ്പെഷലൈസേഷനായി മലബാർ എഞ്ചിനീയറിംഗ് കോളേജിൽ പഠിപ്പിക്കുന്നു.
Course Features
Lectures

0

Quizzes

0

Duration

Lifetime access

Skill level

All levels

Language

Students

30

Assessments

Yes