Electronics And Communication Department Infrastructure
From the time of commencement, the department has progressed steadily and can announce itself as one of the eminent and famed departments, with exquisite infrastructure and a full-time faculty.
Laboratory
To ensure the best education standards for students are offered, the Electronics and Communication Engineering department has time and again upgraded itself by accumulating well-equipped and fully furnished laboratories to complement the theory classes performed by the lecturers. Regular updating are provided for the analog Electronics Lab and the Microprocessor labs with subtle class equipments so that students are able to move on the right track.
SPECIALIZATIONS*:
INDUSTRIAL AUTOMATION – 15 Seats
IOT ( Internet of Things )- 15 Seats
The Department Library
The department library is rich with more than 1000 levels of technical literature, in addition to training material on other competitive exams. The library is open to students of the college from 9 am to 5.30 pm on all working days. The Digital library hosts a vast collection of e-books on practical phases. Under normal statistics, the books are released to the students and staffs for a time span of 15 days.
Scope
The major motivating factor for the current day Information Technology transformation is the opening in Electronics Engineering. Diffusion of electronics has now revolutionalized other sites like health care, instrumentation, automation, remote sensing etc. the need to study electronics communication is to makes us aware of today's communication stages, how it runs, negatives and positives and also the issues and losses that incur in it. Electronics and Communication is a dedicated field concerned with the application of electronic devices and systems for the acquisition or acceptance, processing, storage, display, analysis and transfer of information. Those completed the Graduation in Electronics and Communication Engineering have openings in Government and private organizations for installation, operation and maintenance of electronics equipments and systems. Defense, space and other large research organizations occupies electronics engineers in design and development of complex devices and systems for signal processing and telecommunication.
Placement
The Electronics and Communication Engineering department of MCET holds outstanding placements record, both in public and private sector organizations alike, which involves top companies such as HCL and BHEL. Those students intending to pursue their higher studies abroad are provided with ample support and guidance till their goal has been achieved.
What Makes Us Distinct ?
We create followers rather than tracing the path left by others, which depicts us a place of trust as we are able to deliver more than what our students expects.
In-house Project & Training
About 90% of the students seek up IEEE papers as their core for their major projects. Both, the major and minor projects associated with the course are accomplished in the mode of in-house project. To keep pace with the current demands, the department assigns numerous coaching programs, engaging renowned personalities in the field to take academic phases.
Infrastructure
The Department imparts quality education to its students, in modern lecture rooms equipped with appropriate teaching aids. Lectures, seminars, laboratory classes and tutorials form a large part of in-college academic activity. The Department imparts quality education to its students, in modern lecture rooms equipped with appropriate teaching aids. The students of the Electrical and Electronics Engineering program have been consistently performing well, securing good marks in University examinations. Thus the result and the placement of the Department is increasing every year. Measurement and instrumentation laboratory is having all the required equipments some of them are AC bridges and DC bridges, Energy meters, A/D and D/A converters, Instrumentation Amplifiers, transducers, etc..
The computing facility of the Department consists of a state-of-the-art network of computers running on Windows platform.
*Specialisation is provided by college / Competent authority
Our Alumni Speaks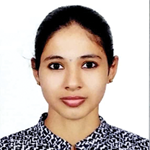 ഇലക്ട്രോണിക്സ് & കമ്മ്യൂണിക്കേഷൻ
ലോകം ഒരൊറ്റ നഗരവും അതിൻറെ നിയന്ത്രണം വിരൽ തുമ്പിലും എത്തിനിൽക്കുന്നത് ഇലക്ട്രേണിക്സ് യുഗത്തിന്റെ സവിശേഷതയാണ്. പുതിയ വ്യാവസായിക മേഖലയിൽ കൂടുതൽ തൊഴിലവസരത്തിനായി ഇൻറർനെറ്റ് ഓഫ് തിങ്ങ്സ്, ഇൻഡസ്ട്രിയൽ ഓട്ടോമേഷൻ എന്നീ നൂതന സാങ്കേതിക വിദ്യകളെക്കൂടി സ്പെഷലൈസേഷനായി ഉൾപ്പെടുത്തി ബിടെക് ഇലക്ട്രോണിക്സ് ആൻഡ് കമ്മ്യൂണിക്കേഷൻ നേടാവുന്ന പ്രഥമസ്ഥാപനമാണ് മലബാർ എഞ്ചിനീയറിംഗ് കോളേജ്.
Course Features
Lectures

0

Quizzes

0

Duration

Lifetime access

Skill level

All levels

Language

Students

30

Assessments

Yes