It is one's castles in the air to establish their career as an automobile engineer and MCET does not restrain them from Dreaming about their goals instead holds their hands and paves their ways through the dark phases and showers them the path of success. MCET Provides two Job oriented specialized courses with B-tech Automobile Engineering.
Objective
The objective of this undergraduate program is to mold technically efficient world class Automobile engineers for the industry . The areas which are given priorities for ones growth comprises of these subjects which are Automobile Transmission, Auto power plant, Advanced IC Engines, Auto Electrical & Electronics, Vehicle Dynamics, Fuels & Combustion & Engine. To unleash the innovative potential of young minds, students are encouraged to take up projects under the guidance of faculty members. By the use of variant software programs most of engineering queries can be solved most efficiently. The course contents is regularly tracked to encrypt new inventions and implement the ever-changing Technology concepts.
SPECIALIZATIONS
Autotronics – 30 Seats
Vehicle Designing -30 Seats
Why Choose Automobile engineering from MCET ?
The growth of the automotive sector has been phenomenal in the past decade, and quite understandably the requirement for all its services have escalated to mind boggling levels. Automobile or automotive Engineering has gained notable recognition and importance ever since. Currently, Automobile engineering now is one of the most challenging careers in the field of engineering with a huge demand.
This branch deals with the planning, creating, manufacturing, testing and servicing of all types of automobiles-from the commencement stage to the production stage. This area of engineering is provided with many sub sections and the areas of specialization which include engine systems, fluid mechanics, thermodynamics, supply chain management etc…
Training Cycle
In the phase of engineering course the Industrial visits and trainings plays a vital role, during which students get the real core view of on the internal working environment of the company by undergoing training. It will also yield an insight on how companies functions and also get useful information associated to the practical aspects of the course which cannot be gained through class room learning. Guest lectures and seminars by experts from the industry will open up students to modern developments in the chosen field.
Our Speciality
The bonding among the team in Automobile Department is so intense which is revealed to the world through the excellence of the teaching which is delivered each time as MCET believes it's the overall team's performance which produces superior results rather than a few individual performances. The team has equipped itself to compete even with the best in the industry and the thirst to continue to acquire knowledge is the drive force, which leads them forward.
*Specialisation is provided by college / Competent authority
Our Alumni Speaks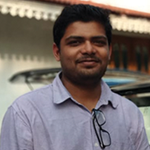 ഓട്ടോമൊബൈൽ എഞ്ചിനീയറിംഗ്
ലോകം വളരുന്നതിനൊപ്പം ഓട്ടോമൊബൈൽ ഇൻഡസ്ട്രിയും വികാസം കൈക്കൊള്ളുന്നു ലോകത്ത് 90% ജനങ്ങളുടെയും ഗതാഗത മാർഗ്ഗം എന്ന നിലയ്ക്ക് ഇതിൻറെ പ്രാധാന്യം എക്കാലവും വർദ്ധിച്ചു കൊണ്ടിരിക്കും. എന്നാൽ പുതുതലമുറ വാഹനങ്ങളുടെ നിർമ്മാണരംഗത്ത് അതികായകൻമാരായി കാലത്തിനൊപ്പം കുതിക്കാൻ ന്യൂതന സാങ്കേതിക വിദ്യകളായ ഓട്ടോട്രോണിക്സ് വെഹിക്കിൾ ഡിസൈനിങ്ങും ആവിഷ്കരിപ്പെട്ടുകഴിഞ്ഞു. ഇന്ത്യക്കകത്തും പുറത്തും നിരവധി അവസരങ്ങളുള്ള ഈ കോഴ്സുകൾ ബിടെക് ഓട്ടോമൊബൈലിനൊപ്പം സ്പെഷലൈസേഷനായി നൽകുന്ന ആദ്യ സംരംഭമാണിത്.
Course Features
Lectures

0

Quizzes

0

Duration

Lifetime access

Skill level

All levels

Language

Students

30

Assessments

Yes