This division of engineering is distincted as the one that comprises the generation and submission of heat and mechanical power and the pattern, production, and consumption of machines and tools. This area of Engineering focuses on the very basics of science and dwells into subjects involving Thermal Engineering, Manufacturing expertise and Machine Pattern. Laboratory spearheaded knowledge is crucial to this area and therefore utmost care has been taken to hold into spot impeccable tools and amenities.
Why Mechanical Engineering is different in MCET?
Mechanical engineers plan and implement products that diffuse energy, such as car engines and nuclear reactors. They also plan and develop machines that consume energy involving air conditioners, power saws and elevators. Mechanical engineers functions on numerous kinds of tools and machines spanning from minute methods for sensitive equipments to massive gears for bulldozers. The phase of mechanical engineering is very vast, and a few of the distinct job titles engulfs air pollution control engineer, environmental systems engineer and manufacturing engineer.
SPECIALIZATIONS
Product Designing & Development – 45 Seats
Oil & Gas – 45 Seats
Impeccable Teaching Tactics
The coaching technique engulfs Audio-graphical demonstrations, Case studies, and speech from numerous expertise's dwelling tons of knowledge in one to prosper ahead.
Spotlight is given on sprouting the communication skills, and aptitude skills of the students paving a way for placements.
Introduction of 3D teaching technique has been incorporated to enhance the students ability.
Laboratories
Students are provided with complete freedom to implement their ideas and enhance their ideas and skills by letting them use the laboratory to their individual needs. Dedicated staff members are ever ready to provide each one of them with ample support so that none is left to trail behind the other. The Laboratory is studded with the most modernized innovative features so that the students are able to keep pace with latest trends. The tutorial lends individual contact within a group of students and a tutor. The standards abided by MCET had helped the students of Mechanical Engineering to secure high marks and has encrypted the zeal to strive hard to attain more heights.
Faculty
Eminent professors who have excelled from IIT Madras, Anna University Chennai deliver Guest lectures for students
The CAD lab comprising the department is equipped with the most modernized software.
The Thermal & Manufacturing technical laboratories are equipped with most modernized machines.
To keep pace with the latest innovations the students are exposed to technical and practical knowledge through industrial visits & in plant training.
The department has a distinct R & D Cell which establishes a new platform for the staff and students to acquire latest knowledge in creating new projects with an innovative approach.
Staffs are associates of expertise bodies like MISTE.
Numerous students won great heights in a choice of events including sports.
Numerous students have authorized up for membership organizations in SAE.
*Specialisation is provided by college / Competent authority
Our Alumni Speaks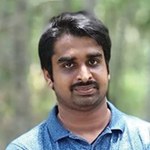 മെക്കാനിക്കൽ എഞ്ചിനീയറിംഗ്
ശിലായുഗത്തെ ഇന്നത്തെ വിസ്മയ ലോകമാക്കിയതിന്റെ കരവിരുതാണ് മെക്കാനിക്കൽ എഞ്ചിനീയറിംഗ്. പുതുതലമുറ വ്യവസായലോകത്ത് ഏറെ ഡിമാന്റുള്ള പ്രൊഡക്റ്റ് ഡിസൈനിങ് ആൻഡ് ഡെവലപ്മെൻറ്, MEP ഓയിൽ ആൻഡ് ഗ്യാസ് എന്നീ ന്യൂജെൻ കോഴ്സുകൾകൂടി ഉൾപ്പെടുത്തി ബിടെക് മെക്കാനിക്കൽ എൻജിനീയറിംഗിനെ അടിമുടി പരിഷ്കരിച്ചിട്ടുണ്ട് മലബാർ എഞ്ചിനിയറിംഗ് കോളേജിൽ.
Course Features
Lectures

0

Quizzes

0

Duration

Lifetime access

Skill level

All levels

Language

Students

30

Assessments

Yes