Objective Of Civil Engineering Department
MCET Mold students with a concrete foundation in Mathematics, Sciences, and Technical Skills necessary to understand and design civil infrastructure systems.
What's Makes The Civil Engineering Department Special?
Creativee and inventive style of teaching.
Precise know-how of most modernized technology.
Devoted, ethical, competent and technologically sound team.
Delivering world class quality education is mandate.
The faculties of the Department deliver the solutions in their own unique manner which helps the students to meet the requisites in this constantly changing and challenging world in the most optimized manner. They make the students apt to cope with arising situations and boldly pave their ways through on their own which will make them fearless and promote self belief in one to achieve more. The team comprises of staffs who are extremely dedicated in imparting the knowledge to the students to carry out the analysis of problems and solutions, planning, coordination, direction and other activities.
SPECIALIZATIONS
Architectural Designing – 30 Seats
Construction Management – 30 Seats
Civil Engineering Scope
Civil engineering is the widest, the oldest and the most sought after in engineering sciences. Civil engineering is known to be the profession in which a knowledge of the mathematical and physical sciences acquired through studies, proficiency and practice is applied with judgment to produce ways to utilize economically the products and vigor of the nature for the liberal well being of man.
Civil engineers construct the global infrastructure. When accomplished, they slowly mold the history of nations within the world. Most of the people cannot consider life without many attributions of civil engineers to the public's health and standard of living. Solely by exploring the civil engineering's hands in constructing the world we see today, we can uniquely have an insight of the growth of our tomorrows.
*Specialisation is provided by college / Competent authority
Our Alumni Speaks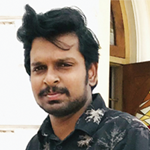 സിവിൽ എഞ്ചിനീയറിംഗ്
ഏറ്റവും കൂടുതൽ തൊഴിലവസരങ്ങൾ ഉള്ളതാണ് നിർമ്മാണ മേഖല. ഇൻഫ്രാസ്ട്രക്ച്ചറൽ ഡെവലപ്മെന്റിന് എല്ലാ സർക്കാറുകളും വലിയ തോതിലാണ് മുതൽ മുടക്കി വരുന്നത്. എന്നാൽ കൺസ്ട്രക്ഷൻ മാനേജ്മെൻറ്, ആർക്കിടെക്ച്ചറൽ ഡിസെനിങ് എന്നീ ന്യൂജെൻ കോഴ്സുകൾ ബിടെക് സിവിൽ എഞ്ചിനീറിങ്ങിനൊപ്പം സ്പെഷ്യലൈസ്ഡ് കോഴ്സുകളായി നൽകുകവഴി സംരംഭകത്വശേഷിയും ആർക്കിടെക്ചറൽ ഡിസൈനിങ്ങിൽ ജോലി സാധ്യതയും ഉറപ്പുവരുത്തി സിവിൽ എഞ്ചിനീയറിംഗ് കാലോചിതമായി പരിഷ്കരിക്കുന്ന ആദ്യ സംരംഭമാണിത്.
Course Features
Lectures

0

Quizzes

0

Duration

Lifetime access

Skill level

All levels

Language

Students

30

Assessments

Yes